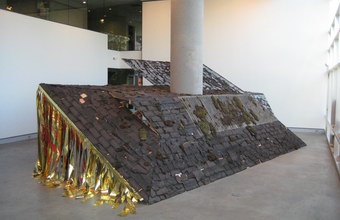 Architectural Collaborator

Site specific installation for the Open Satellite artist residency in Bellevue, WA, in collaboration with the sculptor Olga Koumoundouros. Provided 3d modeling, building code research, architectural and structural design, and construction coordination.

This installation consisted in part of a derelict and condemned
local shack salvaged, enshrined, tweaked, and penetrated by a column of the high-rise condo that displaced it.

2007